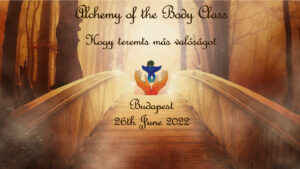 Miért nem teljesíti mindig az Univerzum a kéréseinket?
(English below)
Hányszor mondjuk, hogy vágyunk valamire, de az elménkben már rég megteremtettük az okokat, hogy miért nem kaphatjuk meg? És elszigeteljük ezt a vágyat, hogy ne tápláljuk, ne öntözzük, vagy ne hagyjuk, hogy gyümölcsözővé váljon? Bezárjuk a szívünket, hogy ne tudjunk választani, vagy vágyakozni… mert úgysem kaphatjuk meg.
Mit gondolsz, mi lenne lehetséges akkor, ha valóban vágyunk valamire az elménkkel, és elengedjük a történeteket arról, hogy mi lehetséges és mi nem, és akkor a szívünkkel érezzük az örömét annak, hogy valóban megvan és megkapjuk amire vágyunk? Valóban látni, hogy megvalósul, és valósággá válik az elménkben, majd érezni, hogy valósággá válik a szívünkkel, majd a testünk minden sejtjével és molekulájával, egészen addig a pontig, ahol annak az energiáját sugározzuk ki, hogy valóban megvan és megkaptuk azt, amire vágyunk!
Milyen lenne ez számodra?
Mikor hagytad abba az álmaidból és vágyaidból való teremtést? Amikor még tudtad, hogy minden lehetséges. Választanád-e, hogy változtatsz ezen, és újrakezded…?
Mi az, hogy "választani"? Mindenki használja ezt a szót, és néha azt veszem észre, hogy valójában nem gondolják komolyan, vagy teljesen másképp definiálják a szót és azt is, hogy mi kell hozzá. Mi szükséges ahhoz, hogy valóban válasszunk valamit? El kell engednünk minden mást? Megtarthatjuk-e még azt, amink van? Mi lesz belőlem? Ki leszek én?
Megannyi kérdés jelenhet meg, amelyek ellenállást, sőt egyenesen ellenkezést teremthetnek azzal szemben, hogy valóban válasszunk valamit, amire igazán vágyunk, és hirtelen szélesre tárulnak a menekülés hátsó ajtói, és eltűnünk önmagunk elől.
Gyertek és csatlakozzatok hozzánk ebben a beszélgetésben, és hozzatok magatokkal egy-két kérdést is…
Ez csak egy választás…. csak egy másik választás
Why doesn't the Universe always deliver?
How many times do we say we desire something, but, in our mind, we have created reasons why we can't have it? And we isolate that desire so that we don't feed it, water it, or let it grow to fruition? We shut our heart down so we can't possibly choose, or desire it… because it's not possible.
What do you think would be possible if when we truly desire something with our mind, and we let go the stories about what is possible and not, and then we feel with our heart the joy of actually being and receiving the desire? To actually see it actualize, and to become real in our minds, and then feel it become real with our heart, and then with every cell and molecule of our body to the point where we radiate the energy of actually being and having what it is, we desire!
How would this be for you?
When did you stop creating from your dreams and desires and knowing all things were possible, would you choose now to change that and begin again…?
What is it to "Choose"? Everybody uses this word and sometimes I get that they don't actually mean it. or they have a totally different definition of the word and what's required. What is required to really choose something? Do we have to let go everything else? Can we still keep what we have? What will become of me? Who will I be?
So many questions can appear and create resistance and even outright opposition to really choosing something we truly desire and suddenly our back doors of escape swing wide open and we disappear from ourselves.
Come along and join us in this chat and even bring a question or two…its free! so will only cost you some time…
Its just a choice…. just another choice